I am please to announce a selection of my work is now being exhibited at the The Courtyard Fine Art Lounge in Lichfield, please take look if in the area.
https://www.thecourtyardfineartlounge.co.uk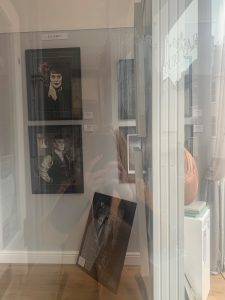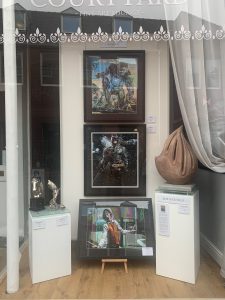 'By Order of Sue Verity'
We are thrilled to be one of the exclusive galleries showcasing the diverse collections by local artist 'Sue Verity'
Sue has had an amazing journey and her artistic career really started when she painted a portrait of Robert Plant and through some of her contacts arranged to meet him where he signed the painting. This was then auctioned for charity, the painting going to the winning bidder in Canada. This set Sue on a new path, painting stars from the world of sport, music and film and meeting the subjects for them to sign the painting. Subjects include the likes of Mike Tyson, Johnny Depp, Liam Gallagher, Gareth Bale and Wayne Rooney. Sue readily admits this is a fantastic perk of her job!
Her more recent work includes a collection of amazing portraits depicting characters from the BBC's Peaky Blinders series that will form part of an exhibition to be held in 2020. One of her paintings of the character Arthur was part of a collection of 16 to win the 2019 BBC Peaky Fan Art competition used as part of their marketing campaign for Series 5, the image could be seen on billboards across the country.
Sue has held a number of high profile exhibitions and has been in many media stories as her work continues to grow in recognition. We are excited to be part of her onward journey and look forward to the day that we are able to confirm an event with Sue in attendance.
We are also delighted to be able to offer the opportunity to have a bespoke commissions produced whether this be of your favourite Marvel or DC Character, Celebrity or even your very own Pet Portraits.
Please contact us for further details.